Ack3 Bionetics was started by a team of professionals with over 100 man years of experience in the TCP/IP and network security markets. Its key management team consists of:
Mr Sajit Bhaskaran (Founder, CEO & Chief Architect)
Sajit is a Singapore citizen, former Public Service Commission (PSC) scholar who served in the Singapore Ministry of Defence (MINDEF) and built its earliest IP router network back in 1986.  Sajit is an accomplished US inventor with numerous patents in cloud reliability, web server load balancing, server fault tolerance, no-call-drop voice over Internet and clustered server computing. In Silicon Valley, Sajit has held senior engineering and executive management positions at various companies including NEC America, CoSine Communications and Aspen Networks. Sajit will manage and oversee Ack3's research and development efforts in Singapore, and in addition will be responsible for successful pilot tests in Silicon Valley in pursuance of our various partner channels. Sajit has an MS Computer Science from Rensselaer Polytechnic Institute (1985) and a B Sc Hons (Mathematics) from NUS (1981).
Mr Michael Ang Boo Chye (Co-Founder & Director)
Michael is currently President of the Association of Telecommunications Industry of Singapore (ATiS).  He has held VP Asia Pacific Sales positions previously in two pioneering security appliance companies – Aventail and TopLayer.  Mike has formidable domain knowledge in the network security industry where he has focused his sales career in the last 10 years.  In the 1990s, he was VP Asia Pacific for Proteon, Alcatel, Xylan and MD Fujtisu Microelectronics Asia – which were all leading companies in the telecom sector at the time. In the earlier part of his career Mike also held senior sales positions at EDS, and was instrumental in rejuvenating EDS's business in Singapore. Mr. Ang holds a BBA from the University of Singapore.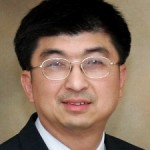 Mr Robert Poh Sin Hock (Chief Security Officer)
Robert is an IT Security expert based in Singapore, having held senior positions at public healthcare institutions and the United Overseas Bank Group, among others.  He is a Certified Information Security Manager (CISM) and CITPM (Senior). Robert has a Bachelor of Computer Science (Honours) from University of Windsor, Canada (1983). Robert will assist in managing the Singapore R and D facility, as well as in managing all partner testing in Singapore.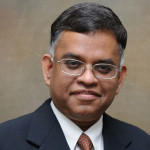 Mr Rajeev Bhasi (Chief Operations Officer)
Rajeev has over 30 years' experience in administration and operations, having held the positions of Director IT & Trade Services and Publications in the Singapore Manufacturers Federation.  He then joined the Thye Hwa Kwan Moral Society, one of the largest Volunteer Welfare Organisations (VWO) in Singapore and helped set up their Disability Information and Referral Centre, the Centre for the Visually Handicapped and finally appointed Superintendent, Angsana Home for the Destitute.  He then joined the   Singapore Indian Chamber of Commerce & Industry to set up the SICCI Institute of Business which he ran for 4 years before joining Ack3. He has degrees in Business Administration and Psychology from Southern Utah State University and an MSc in Technology and Operations Management from NTU.